Mr.Srikanth Ramachandran, Founder and CEO, Moving Walls

Srikanth Ramachandran is the founder and CEO of Moving Walls – a data and technology led company that helps leading brands measure, reach, and influence consumers on the move. His achievements across corporate and entrepreneurial life comprise: establishing and growing IBM Singapore's e-business team, including Implementing the world's first end-to-end Secure Electronic Transaction (SET) transaction in 1996; and building and merging Knowledge Dynamics (KD), a regional leader in the analytics space, with a NYSE listed company in 2006.At Moving Walls, he has scooped a range of Malaysian, Regional and Global Awards including the Most Promising Entrepreneur Award at the 2015 Asia Pacific Entrepreneur Awards (APEA).More recently, Moving Walls was named a TiE50 winner in Silicon Valley, USA, identified as one of the top 50 technology start-ups in the world in 2017. Moving Walls was also named in the first Unilever Foundry30 Southeast Asia and Australasia, a list of 30 companies most likely to affect technological change in the region. Srikanth has degrees in engineering and business and serves on the board of a few technology companies across Asia.
Mr. Rohit Ramdey, Sr. Technical Manager and Rail Car Solutions lead - Asia Pacific Region, 3M India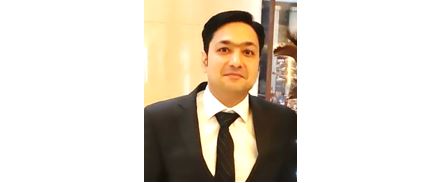 Mr. Rohit, is an Engineering graduate from Indraprastha University Delhi and he completed his Master's in Business administration from Institute of chartered financial accountants of India. He started his career as an application engineer supporting digital print films for 3M in India and has expanded his knowledge and experience into the entire Asia and greater China Region.He has been actively involved in developing ingenious Sustainable print film solutions for Branding, Rail cars, Metro for the past decade with the usage of Digital print films. He has spearheaded the revolutionary concept of Print films being used as a Paint replacement options for the New Coach development in Indian Railways. Besides Railways he has actively played the Key role in usage of Films in the advertising space for various metro organizations in India and now expanding to entire Asia.  He has actively played the technical consulting role with various Metro organizations in India on using Sustainable solutions which not only offer great functionality but also take care of passenger safety from a regulatory stand point. Chennai metro and now Kochi metro holds the distinction of using sustainable print film solutions made by 3M for their advertising requirements.
Mr. Raghu Khanna , Founder and CEO, CASHurDRIVE

The founder of India's first On-Wheel Advertising Company transforms your fuel-guzzling car into a revenue earner vehicle.Raghu Khanna, CEO, CASHurDRIVE hails to the race of young Turks aiming to make it big one day. As today, his two and a half year old start up- CASHurDRIVE is not only India's first On-Wheel Advertising Company but also adorns a long standing brigade of clients in its kitty including- Adidas, Lays, Subway, Coca Cola, Levis, Pizza Hut, Pepsi, Reliance Mutual Fund, Reliance Communication, Reliance Net Connect, Tata Indicom, Tata DoCoMo, NACO(National AIDS Control Organization) and many more.An engineer from Indian Institute of Technology, Guwahati, Raghu, unlike many budding entrepreneur had never earmarked a plan on papers to start up his own venture.Gifted at creating business concepts that are unique his brainwave- CASHurDRIVE banks on the funda of "Permission Marketing", relatively a naïve concept in India.Raghu is in his full gears. As he avers, "I am trying hard to create a niche in this new and exciting industry". His agency has launched a host of value-added services for its customers. Right from joining hands with HPCL/BPCL for providing fuel coupons to the car owners, to a vehicle tracking system for its clients, a centralized printing of stickers in Bangalore and launching a new vertical called  - CYCLOBRANDS, he is leaving no stone unturned to make this concept popular.  The reason for his aggressive push also stems from the increasing competition from radio taxis and buses using the same mode of advertisement in the country.  However, an eternal optimist Raghu is all qualms and is bull headed towards his goal.

Mr. Shriranga K. Sudhakara , Founder & Managing Director, Vyoma Media

Shriranga K. Sudhakara started Vyoma Media in 2007. Under his stewardship, the company has organically grown to become one of India's leading players in the ad-tech industry. Given Shriranga's prolific line of understanding and vision of delivering the 'right message, to the right audience, at the right time', he and his 150 strong team at Vyoma have made significant contributions in changing the way digital outdoor advertising in perceived in India. Currently, Vyoma's displays are present across 17 States at railway ticket counters and metro stations.  With a reach of over 130 million people a month and more transit verticals being explored, the overall mission for Shriranga is to reach and engage with all consumers who are on the go.