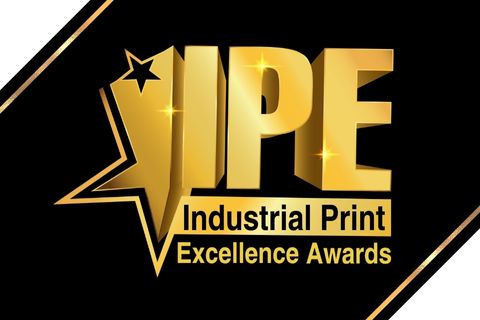 In recent times, remarkable innovations have been made in the industrial screen printing segment - a highly specialised area and a critical process in manufacturing. 
With an aim to highlight benchmarks being created in functional screen printing applications, Messe Frankfurt India together with the Screen-printing Graphics Association (SGAI) are pleased to announce the first 'Industrial Print Excellence Awards – 2023' (IPEA). 

Held during Media Expo's milestone 50th edition at the Bombay Exhibition Centre, the awards will celebrate established and emerging brands steering innovation across the industrial screen printing segment.
Why Participate?

Opportunity to showcase your creativity and quality output across 10+ categories.
Judged by an eminent panel from the industry.
Gain national recognition within the industry.
Winning samples to be displayed at the exclusive 'Awards Gallery' at Screen Print — Industrial Featured Zone, Co-Located at Media Expo Mumbai.
Nominations categories
1. Automotive Applications

Automobile - Decal Printing (Two/Four-Wheeler Graphics)
Automobile - Speedometer, Gauges / Dials
Automobile - Car & Bike Graphic Sticker Printing
2. Printed Electronics
Membrane Switch / Touch Panel
Mobile Phone Printing (Body Panel, Keypad, Inner Pad, Circuit, etc.)
Consumer Goods - Membrane Panel Printing for Refrigerators, Washing Machines, etc.
Printed Electronics - PCBs & Flexible PCBs
Printed Electronics - Mobile Phone Printing (Body Panel, Keypad, Inner Pad, etc.) 
3. Doming Application 
4. Ceramic Tile Decoration
5. Solar Cell Application
6. Packaging & Labelling
7. Containers / Round Screen Printing
8. Value Addition
9. Special Category
Security Printing
Smart/Credit Cards
10. Others
Any other Industrial Printing Jobs, not specified in above categories
Educational Project by Students
++ Nominations close: 31 January 2023 ++
Terms & conditions:
Who can Participate?
Any Industrial Screen Printer who is a resident of India can participate in this competition.
What Specimen can be submitted for Industrial Screen Print Awards?
Any finished product that has been screen printed either by manual process or by machine/mechanical process can be submitted for the competition. Please submit only samples of commercial production and the samples should not be specifically made for this award purpose.
How many Specimens can be submitted?
There is no restriction on the number of entries that can be submitted by the participant across multiple categories.
Entry Deadline
Entries should reach organisers before 31st January 2023 (Tuesday) along with the necessary payment cheque. Entry Forms received after this date will not be accepted for the competition.