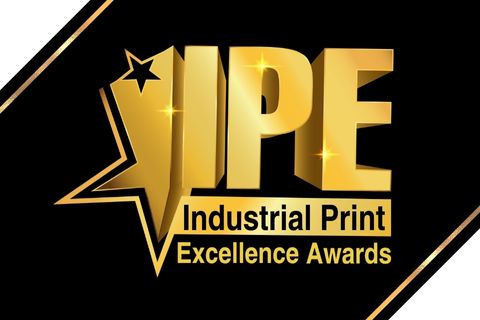 In recent times, remarkable innovations have been made in the industrial screen printing segment - a highly specialised area and a critical process in manufacturing. 
With an aim to highlight benchmarks being created in functional screen printing applications, Messe Frankfurt India together with the Screen-printing Graphics Association (SGAI) are pleased to announce the first 'Industrial Print Excellence Awards – 2023' (IPEA). 

Held during Media Expo's milestone 50th edition at the Bombay Exhibition Centre, the awards will celebrate established and emerging brands steering innovation across the industrial screen printing segment.
Award Winners of IPE Awards 2023
Category: Smart / Credit Cards

Gold Prize Winner: Card Tec (India) (P) Ltd., Bangalore

Category: Container / Round Screen Printing

Gold Prize Winner: Matoshri Graphics, Mumbai

Category: Educational Project by Students

Gold Prize Winner: Printing Department, KTHM College, Nashik

Silver Prize Winner: Printing Department, KTHM College, Nashik

Category: Packaging

Gold Prize Winner: Ocean's Deep Printers, Ahmedabad

Gold Prize Winner: Perfect Packaging, Mumbai

Category: Value Addition

Gold Prize Winner: A & M Enterprise, Ahmedabad

Silver Prize Winner: Kalarts & Screens, Belgaum

Silver Prize Winner: Sainath Polylam, Ahmedabad

Silver Prize Winner: Screenography, Ichalkaranji

 Category: Graphic Overlays

Gold Prize Winner: Protolab Electrotechnologies (P) Ltd., Navi Mumbai

Gold Prize Winner: Cutek Circuits India (P) Ltd., Pune

Gold Prize Winner: Neat Key Graphics (P) Ltd., Pune

Silver Prize Winner: RH Technoprint, Ahmedabad

Silver Prize Winner: Dome Tech Art (P) Ltd., Pune

Category: Flexible PCBs

Gold Prize Winner: Cutek Circuits India (P) Ltd., Pune

Category: Automobile Speedometer, Gauges / Dials

Gold Prize Winner: Protolab Electrotechnologies (P) Ltd., Navi Mumbai

Category: Pad Printing

Gold Prize: Dome Tech Art (P) Ltd., Pune

Category: Vinyl Printing

Gold Prize Winner : Spectrum Scan (P) Ltd., Vasai

Category: Decorative Sticker (Vehicle)

Gold Prize Winner: Prayag Advertisers, Hapur

Category: Decal Sticker (Two-Wheelers)

Gold Prize Winner: PRS Permacel (P) Ltd., Ambernath

Category: Decal Sticker (Multipurpose)

Gold Prize Winner: Decal Tech (P) Ltd., Bhiwandi

Gold Prize Winner: Classic Stripes Pvt. LTD.

Gold Prize Winner: PRS Permacel (P) Ltd., Ambernath

(Part of Saint Gobain Group)

Category: Doming

Gold Prize: Keetronics (India) P Ltd., Pune

Silver Prize: Dome Tech Art (P) Ltd., Pune